ABRASIVE WHEELS INSTRUCTOR COURSE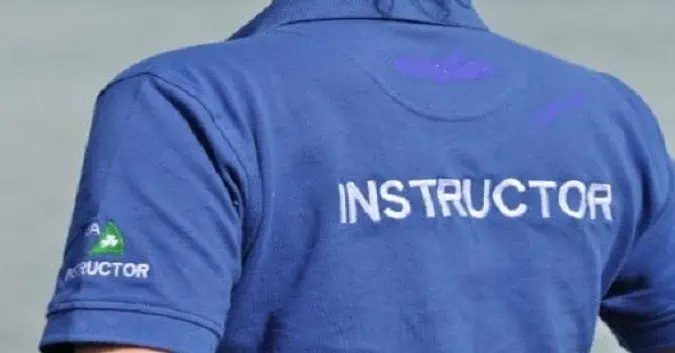 COURSE DETAILS
Duration: One day
Location: Online over Zoom, in Portlaoise, or at your premises
Cost: €300 over Zoom or in Portlaoise, or €375 at your premises
Includes: All teaching material and ongoing support
Contact: Mark, you can call me on 087 3962215 within reason at any time or mail me using the contact form below.
A BIT MORE ABOUT BOOKING AN ABRASIVE WHEELS INSTRUCTOR COURSE
A Zoom, or in-person, in Portlaoise course, for the above dates can be booked online using your credit card or by bank transfer by clicking the Add to Cart button above.
If those dates don't suit you, then call us on 087 396 2215, and it may be possible to run a course at a time that would suit you better. The price for the course remains the same for this service
If you are a business and you would like the training to be delivered at your company premises, then call us on 087 396 2215 and we can make those arrangements. The cost for this service is €375 for the first person and a discounted rate for more participants
ABRASIVE WHEELS INSTRUCTOR COURSE AIMS
The aim of the abrasive wheel instructor course is to give participants the correct skills knowledge and resources to be able to deliver an abrasive wheels training course. It is suitable for trainers who wish to be an abrasive wheels Instructor and deliver the abrasive wheels course commercially, or in-house trainers who wish to deliver the course to employees within their company.
ABRASIVE WHEELS INSTRUCTOR TRAINING CONTENT
Abrasive Wheel Instructor Training Introduction
What you will need to deliver the course
Health and Safety Legislation
Abrasive Wheel Selection
Abrasive Wheel Storage
Abrasive Wheel types and markings
How to test an abrasive wheel
Theoretical Examination
Testing and mounting of new wheel
Practical demonstration changing an abrasive wheel
COURSE OUTCOME
Successful delegates will receive a SafetyTraining.ie Abrasive Wheels Instructor Certificate.
WHY SHOULD YOU TAKE THE SAFETYTRAINING.IE ABRASIVE WHEELS INSTRUCTOR COURSE
The instructor has a degree in Construction Management and a degree in Health & Safety and Environmental Management along with QQI teaching qualifications. He has also actively worked in construction for many years and is very experienced using abrasive wheels and grinders in that environment. We would suggest you ask other trainers if they have similar qualifications and experience; you may be surprised by their response.
All people that handle Abrasive Wheels now must comply with The Safety, Health and Welfare at Work (General Application) Regulations, 2007 to 2016. Because of this there is now more awareness of these new regulations and the need to comply which means there will be more operators to train.
We also give delegates access to the digital resources needed to deliver the course. These resources include the PowerPoint presentation, a PDF copy of the certificate that I issue so you can use the same wording on yours. I also give an available book which also gives evidence of candidate learning, this makes the course very straightforward to deliver.
HOW AND WHERE CAN I TAKE THE COURSE
I deliver this course over Zoom on a regular basis, the cost of this is €300.
I also deliver this course in Portlaoise, the cost of this is €300.
And if requested, I can deliver the course at client premises. This can be useful if the candidate(s) need to be at the office during the working day or travelling is inconvenient. This service costs €375 and within reason covers most of Ireland, if there is more than one candidate for training then the rate is reduced, please contact us for pricing.
COURSE REQUIREMENTS
All of our courses are delivered using the English language, so delegates must also have a good command of English both written and spoken so the course can be fully understood. You are welcome to bring an interpreter with you to class if you choose but we would ask to be informed of this when booking.
FURTHER INFORMATION
You are more than welcome to contact us by mail or phone if you have any questions about the course, within reason at any time and our contact details are below
HOW TO CONTACT US
By filling in the contact form on this page or calling on 087 396 2215. Thanks, Mark.
YOU CAN ALSO CONTACT US HERE